News Letter
2020.03.13
Six Australian students successfully completed our 3 weeks Japanese Language and Culture Program "KOMSTUDY'' in 2019!
Every November, we conduct Japanese Language and Cultural Program called ''KOMSTUDY''. We host Australian students and provide them the opportunity to improve Japanese, discover Japanese culture & lifestyles and make Japanese friends & family.
In 2019, we held KOMSTUDY from 22nd Nov to 15th Dec and hosted six brilliant students!
Where did they stay? - Each student stayed with different local host families located within the commuting distance to Komazawa University. The host families provided meals for the students and ate together almost every day, and they also spent weekends together. By the end of the program, they had a special connection with their host family.
What did they do? - During the program, they experienced and learned Japanese culture through a variety of cultural lessons, such as Karate, Zen Meditation, calligraphy and tea ceremony. Also, they enjoyed conversation classes and excursions with our student volunteers. On the excursions this year, we took them to Asakusa, Tokyo Skytree and Tokyo Disneyland! They developed a strong friendship with our volunteer students.
Did they improve their Japanese? - They were working very hard and enjoying the Japanese lessons. The combination of the Japanese lessons and active communications with host family and new friends assisted them to improve their Japanese. We were impressed with their speeches that they made in Japanese at the farewell party. It was clear that they became more fluent and gained more vocabulary in Japanese compared to 3 weeks ago!
Here are some comments from the speeches of some students at the farewell party;
"I loved eating Japanese food. My best memory is learning to cook Japanese food from my host family. I'm happy that I have a mom in Japan! The one month I spent in Japan was absolutely the best time of my life. I will never forget the hospitality of my host family, and I feel like I have a family in Japan now. I will definitely come back to see my host family and friends to Japan one day!''
Again, we would like to congratulate the six students on their successful completion of KOMSTUDY!
In 2020, we are going to conduct KOMSTUDY from 22nd Nov to 13th Dec! And the application deadline is mid-September 2020. Don't miss out!
*As for 2021, we are planning on conducting KOMSTUDY from the end of June to mid-July.
Please contact us at kokusaicenter@komazawa-u.ac.jp is you have any questions!
2019.7.11
Application is now open for our 1 month Japanese Language and Culture Program "KOMSTUDY (22nd Nov - 15th Dec 2019)''!
Apply by 31st Aug!
Don't miss this great opportunity to improve your Japanese Language skills, discover Japanese culture & lifestyles and make Japanese friends & family!
Komazawa University is located near the center of Tokyo, and you will be able to explore the interesting places in Tokyo such as Shibuya, Asakusa, Akihabara, and more!

Find out more exciting details about this program and fill out the application here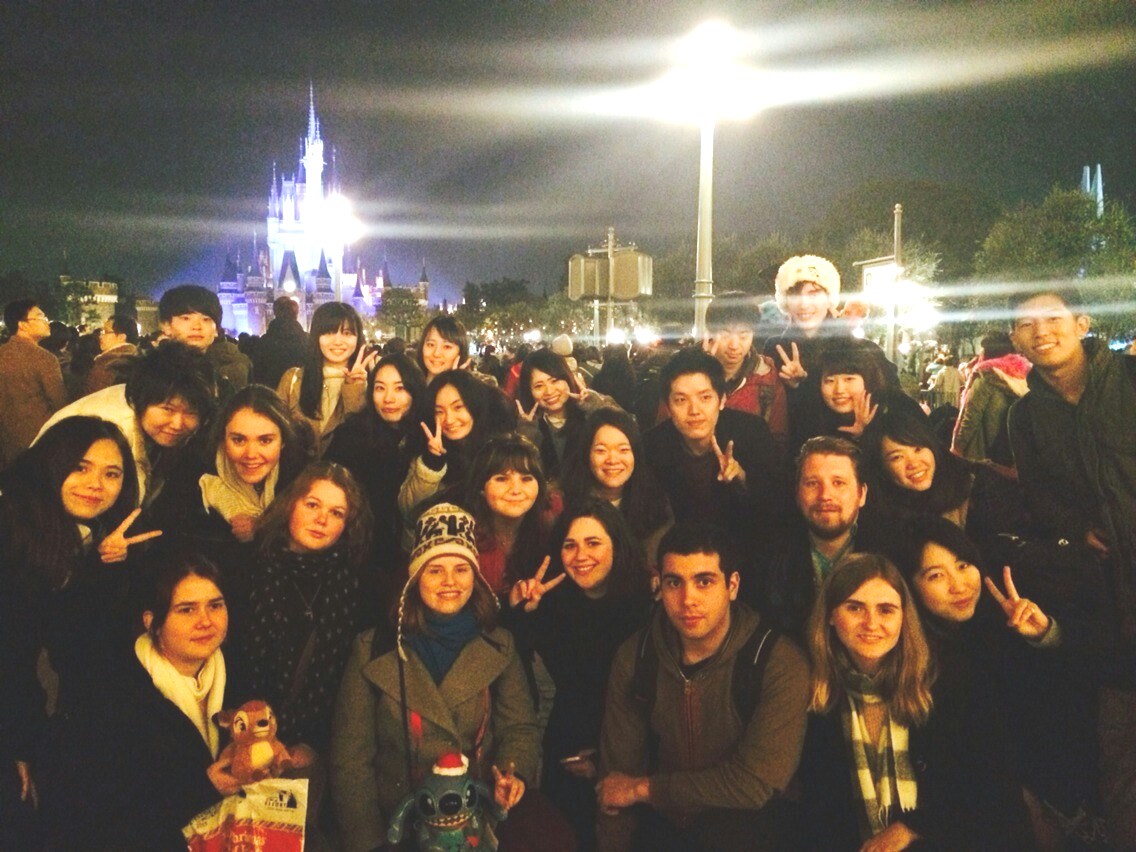 <Application deadline: 31st August 2019>
2019.6.17
New Dormitory is available for exchange students!
Brand new dormitories for exchange students opened in 2018 with new & clean facilities! Enjoy your own base in Tokyo!
☆Space:
Single/Double-room apartment
☆Location:
14 minute-walk to Campus, right next to Komazawa Olympic Park,
5 minute-walk to a Convenient store, 10 minute-walk to the supermarket!
☆Facilities privately available in your flat/room:
Wi-fi *Unlimited! :)
Single bed with bedding set
Small kitchen with Fridge, Microwave, Rice cooker & Electric kettle
Bathroom (Shower & Toilet)
Laundry Machine & Dryer
Study desk & chair with desk lamp
TV, Bookshelf, Closet, Standing Mirror, Air-conditioner/Heater
☆Acomodation fee:
\35,000~45,000/month (including utilities)
New courses in English, learning "Buddhism and Zen" & "Global Media Studies"!
"Buddhism and Zen" & "Global Media Studies" are Komazawa University's specialty, and these courses will be available in English as of Spring, 2019! Don't miss this great opportunity to dive into Japanese culture!
Buddhism and Zen
Introducing basic doctrine and history of Buddhism and Zen, from Indian origin to Japanese prosperity. Learn about Buddhism and Zen: one of the bases of Japanese culture.
Global Media Studies
As an introduction of Global Media Studies, deepen your understanding of Japanese culture and Media from various aspects, such as media industry, cultural studies, information technology, communication, data mining and so on.
*** Learn more about ''Why we are attracted to Zen?'' and our journey of over 420 years with Zen: https://zen-branding.komazawa-u.ac.jp/en/about/

We look forward to your application for our Exchange Program!
***The deadline to study from April 2020 to January 2021 is 30th September 2019.